2019 Wuhan Flower Viewing Festival kicks off
9,000 light sets illuminate the East Lake Cherry Blossom Garden.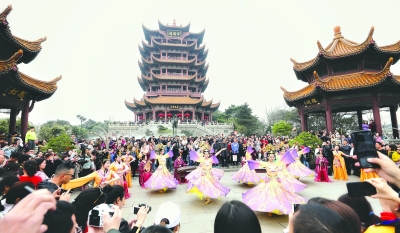 People celebrate the flower viewing festival at the Yellow Crane Tower.
Girls dressed in cheongsam stand under a peach tree at the Zhiyin Cruise.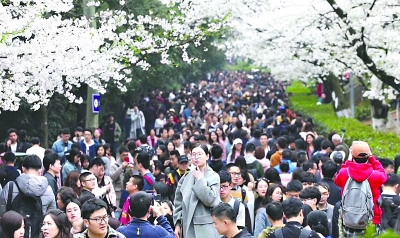 Tourists flock to the cherry blossom garden in Wuhan University.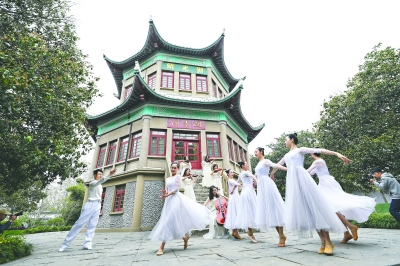 Dancers perform at the East Lake Greenway for tourists.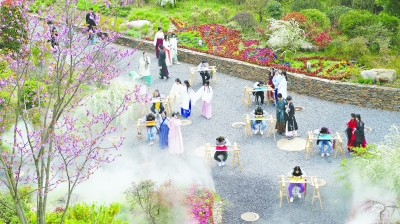 Visitors dress in Han Chinese Clothing (Hanfu) at the Wuhan Garden Expo Park.
People visit the Tanhua Lin during the flower viewing festival.
The 2019 Wuhan Flower Viewing Festival, hosted by Wuhan's cultural and tourism authority, was unveiled on March 23, attracting tourists from home and abroad.
In 2018, Wuhan received 288 million tourists. And at peak season for viewing flowers (March to May), Wuhan received 84.966 million tourists, a year-on-year increase of 13 percent. This year's flower viewing tour is estimated to be more popular than last year.(hubei.gov.cn by Zhang Yawei)