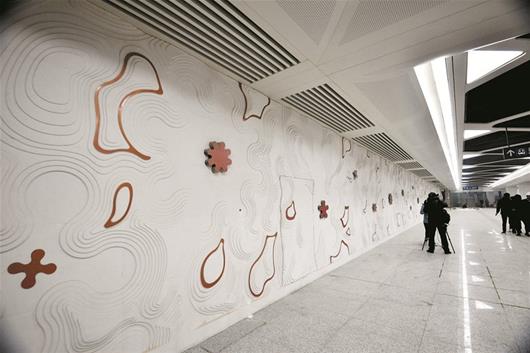 The Xinrong Passenger Terminal Station of Metro Line 21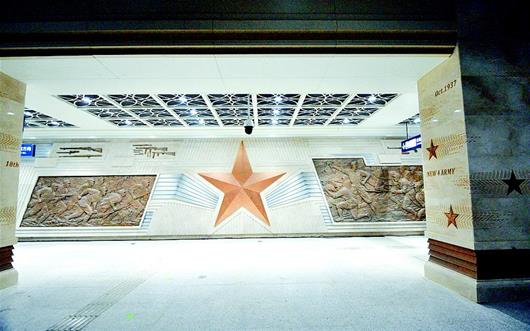 The Huangpu Road Station of Metro Line 8
The Wuhan Metro Line 8 and Line 21 which are expected to open next month unveiled their two featured stations, the Huangpu Road Station and Xinrong Passenger Terminal Station to the public on November 29, 2017.
The Huangpu Road Station of Line 8 is 380 meters in length, crossing the Jinghan Avenue and Jiefang Avenue under ground in Hankou District. It is also an exchange station to the Line 1. With a design theme of "the soul the army", the station presents Wuhan's war history on the relief wall in the station hall.
The Xingrong Passenger Terminal Station of the Metro Line 21, where the passengers can exchange to Line 1 and Line 20 handles the largest passenger flow brought by Xinrong Passenger Terminal. Themed with development and prosperity, the station highlights its role as a transportation hub in design.
The Metro Line 21, also named Yangluo Line, starts from Houhu Boulevard and pulls up at Jintai of Xinzhou District. It totally sets 16 stations along the 35 kilometers' journey, running through Jiang'an, Huangpi, Xinzhou districts and crossing Changjiang New Town.