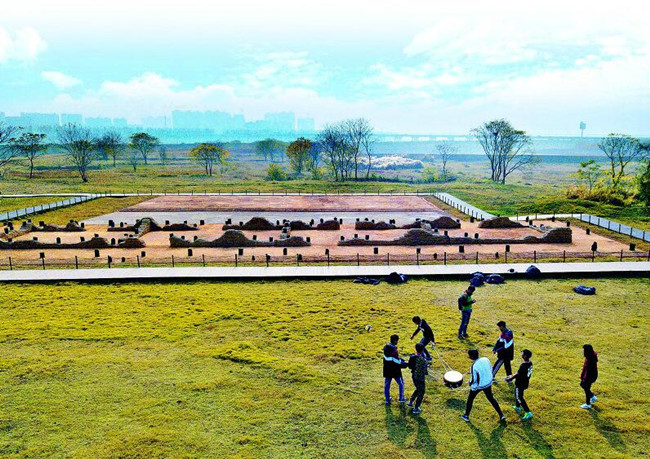 Panlongcheng, an archeological site excavated in Wuhan's Huangpi District, was selected into one of China's 12 new national archaeological parks, the State Administration of Cultural Heritage said on December 2, 2017.
Thus far, Hubei has jurisdiction on two such parks, adding another one the Xiongjiazong Archaeological Site National Park in Jingzhou City.
Panlongcheng is an archaeological site associated with the Erligang Culture. It is the largest excavated Erligang site (1 square km at its peak), showing the southernmost reach of the Erligang Culture at its peak. It was discovered in 1954, and excavated in 1974 and 1976.
The Panlongcheng Archaeological Site Park is under construction at present with an expected area of 6.55 kilometer squares to be built in three phases. (hubei.gov.cn)