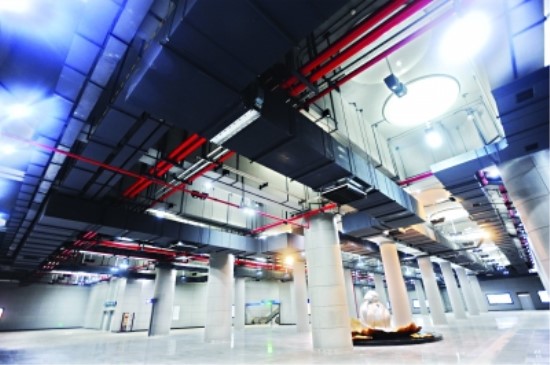 (photo by Miao Jian/Changjiang Daily)
Optics Valley 5th Road Station on Wuhan Metro Line 11, applied with hydropower engineering construction technology, will become the first finishing-free metro station in Wuhan, the capital city of Hubei Province.
Optics Valley 5th Road Station, as a cross transfer station between Wuhan Metro Line 11 and Line 19, is 241 meters long and 56 meters wide in the east-west direction. It boasts the largest span, highest main building and widest station hall among all the metro stations in Wuhan.
This station broke ground on December 2, 2015, and was capped on March 12, 2017. Currently, the relevant tail-in works are processing smoothly for the sake of expert review and trial operation.(hubei.gov.cn by Zhang Yawei)