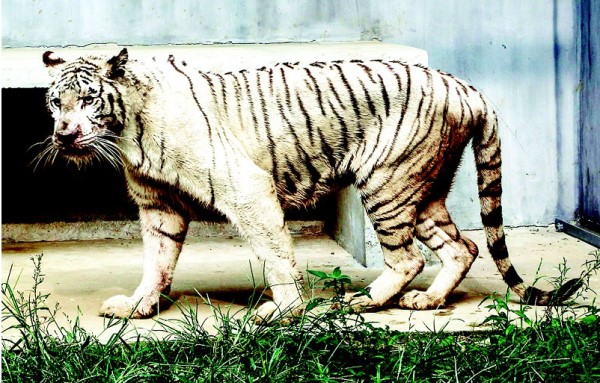 (photo source:Chutian Metropolis Daily)
From September 25, visitors can see a seven-year-old female white tiger, the first-class national protected animal, at Wuhan Zoo, which is also home to other seven Siberian tigers.
Born on December 20, 2011, this female white tiger weighs 210 kilograms, whose parents are both white tigers. It was a 12-hour drive to introduce the tiger from Ningbo to Wuhan across 900 kilometers.
The approval procedure of introducing another male white tiger is in progress, which is expected to be finished in May next year. The white tigers in captivity have a lifespan ranging from 20 to 25 years.(hubei.gov.cn by Zhang Yawei)