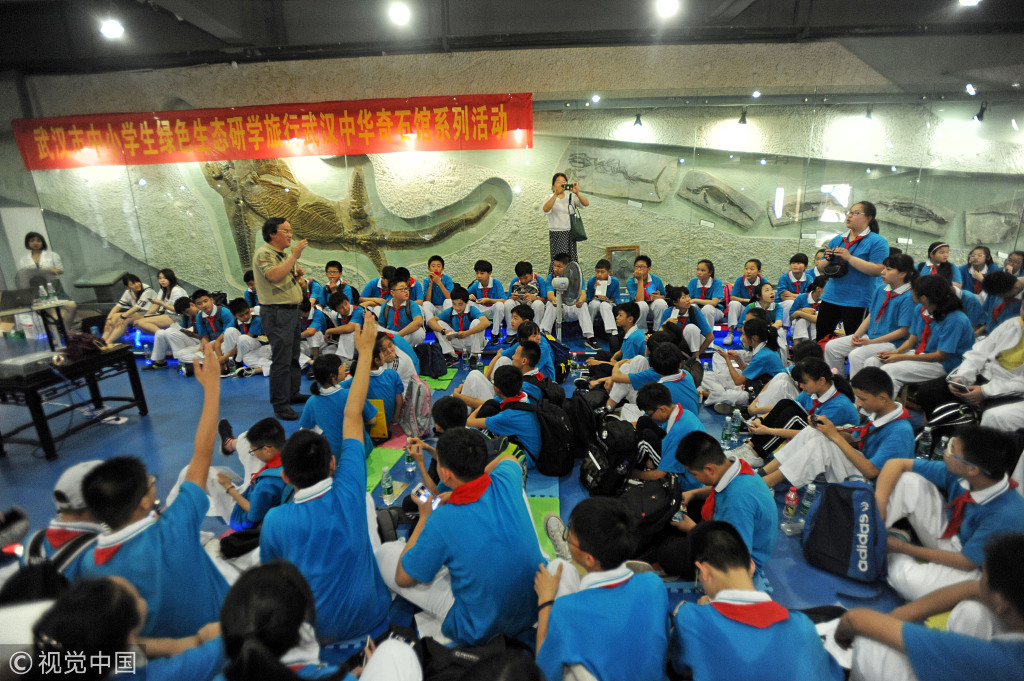 Wuhan, capital of Central China's Hubei province, has issued the country's first standard regulating field trips for primary and middle school students.
Travel agencies offering study trips for primary and middle school students in Wuhan must ensure students are offered meaningful learning trips instead of mere sightseeing, according to the new regulation.
The regulation, issued by the Wuhan Tourism Development Commission and Wuhan Education Bureau last month, sets out detailed requirements for students' field trips to better regulate the market, Xinhua News Agency reported.
A set of standards and a grading system for the agencies and camps offering the trips were also unveiled. Agencies should score 300 out of 500 and camps should score at least 350 to be allowed to organize more trips.
In 2016, the Ministry of Education included field trips in the teaching syllabus of primary and middle schools to ensure students have a clear understanding of local conditions.
The trips take students to historical sites, cultural bases, museums, universities, research institutions and famous enterprises to make sure the students "travel thousands of miles as well as read thousands of books".
These trips generally last four to seven days in the middle of the semester.
Travel agencies should host more than 10,000 primary and middle school students per year on average and travel camps should at least have the ability to accommodate more than 500 students at one time.
More than 1 million students in Wuhan are expected to take trips this year, yet not all field trips have achieved the intended learning effect.
Zhou Chengsi, mother of a third-grade student in Wuhan, said she welcomed the regulation as it can prevent schools or agencies charging a lot for such trips.
"It is helpful for students to get off campus and know more about society as well as historical and current affairs, and having the specific standards ensures the quality of the trips as well as students' safety," she said, adding that parents and students should have more say in where the students go to ensure that they can better enjoy the trips.