Broadway musical The Lion King to hit Wuhan in 2020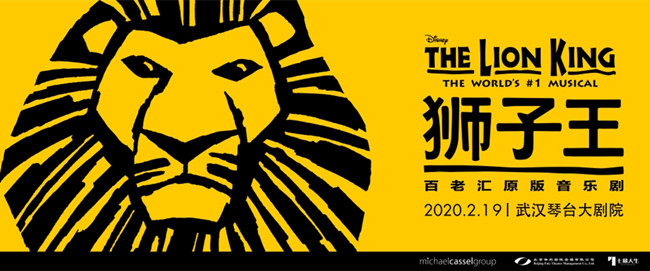 The Lion King, Disney's most popular musical, is scheduled to arrive in China next year.
Inspired by the homonymous animated film, the musical premiered in October 1999, and since then it has been performed all over the world. Winner of six Tony Awards including Best Musical, this landmark musical event brings together one of the most imaginative creative teams on Broadway.
The Lion King will come to Wuhan on February 19, 2020, at the Qintai Grand Theater. And since May 6, it will be presented at the Poly Theater in Beijing. Over 200 performances will be staged in the two cities for more than 6 months.
The first round of pre-sale tickets will be launched on November 6, 2019.(hubei.gov.cn by Zhang Yawei)